A.K.A Meta Pixel – Facebook Pixel collects data that aids in tracking conversions from Facebook Ads through a coding system. It also builds audiences for future audiences to make retargeting easy, so it is a useful tool to strengthen your marketing endeavours!
Here is our easy guide on sharing your Facebook Pixel with an agency partner.
Step 1:
Go to Facebook Business Manager

Haven't set up a Facebook Business Manager account yet? Click here to follow our guide on how to set this up!
Step 2:
Go to 'Business Settings'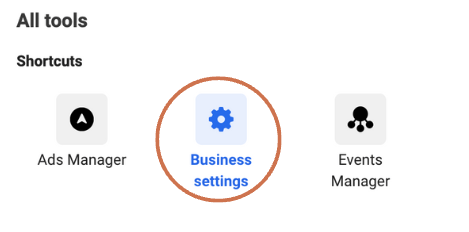 Step 3:
You will see a 'Data Sources' tab in the left hand menu
Under this, click 'Pixels'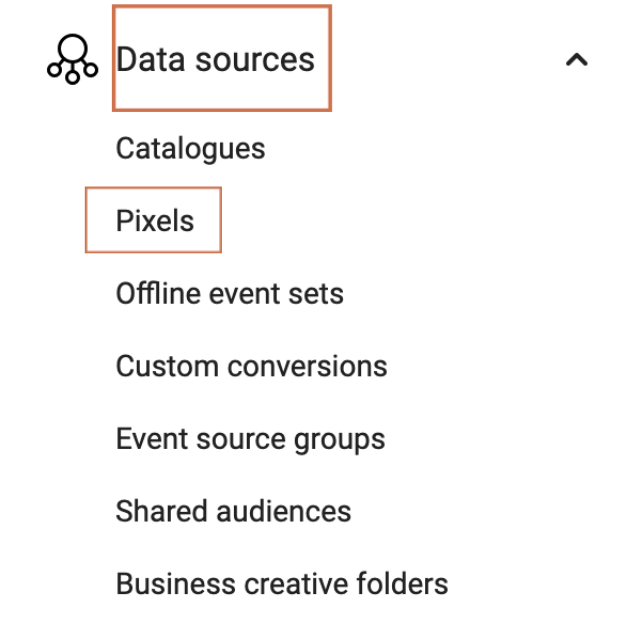 Step 4:
Here you will see all the Facebook Pixel that have been created in this Facebook Business Manager.
Choose the FB Pixel you would like to add People to.
You can add People to your Facebook Pixel by clicking on the 'Add People'
Step 5:
First, you have to choose the people or the person who you want to share the Facebook Pixel with.
Then choose the Access level the person will have to the FB Pixel.
As the last step, click on 'Assign'.