Google Analytics is a valuable tool to measure key data sources. Keep reading for a step-by-step guide to giving agency access to your Google Analytics account account!
Step 1
Sign in to your Google Analytics account
Step 2
Once logged in click 'Admin' in the lower left of the screen
Step 3
This will take you to the Admin Panel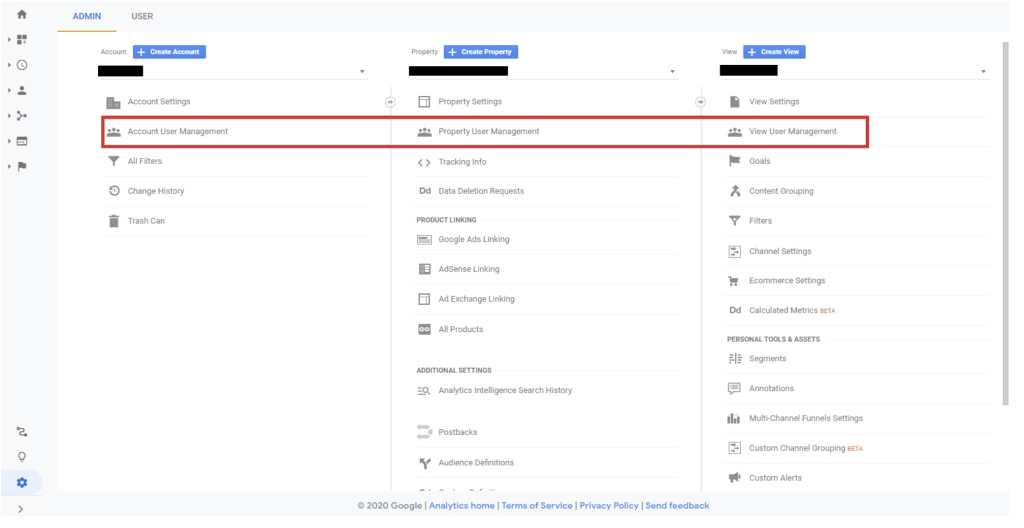 Click the 'User Management; option under the level of access for which you want to give your Agency
Which is the best access to give?

Account-level Access enables the user to see all websites within your account.
Property Access will enable the user to set up integrations and website tracking, and is typically the level of access an agency is going to need.
View Access will only enable users to view data, but not manipulate it in any way
Step 4
Following this you will need to notify and choose permissions of users
In the 'permissions' list click the "+" in the upper right corner
Then click 'Add users'
Enter the email address of the people you would like to grant permissions to

Check the "Notify new users by email" box if you want to send an alert message to them
Then, select the permissions you want them to have by checking the appropriate boxes.
Finally, click "Add" in the upper right of the screen.
You will now be able to provide agency access to your Google Analytics account!