2021 saw the real online growth of our new global pandemic internet world. Although in 2020 marketers and businesses scrambled to adapt to a new wave of online content media users and consumers, 2021 saw innovations in content strategies more than ever before – but actually, more marketing money was spent directly on creating content.
It's reported that in a 2021 survey around 43% of global marketers saw their content marketing budget increased, and that 66% of respondents expect that to continue to grow again for 2022. So – what should you be investing these new insightful budgets on? What content will hit the popular mark with consumers this year, or even in this minute? What does the future of integrated content marketing solutions have in store for a growing and hungry online marketplace?
According to the Content Marketing Institutes's most recent B2B Content Marketing Report top areas for content marketing investment for 2022 are:
Video optimization
Digital and real-world events
Owned media platforms
Paid media assets
Nothing overly new there, the real marketing movement with spending on content for return on investment opportunities is identifying what people are doing and how they are feeling – right now! Once defined then we can craft, design and develop content, product, and posts with a voice that is not "talking at" the audience, but "walking with" them.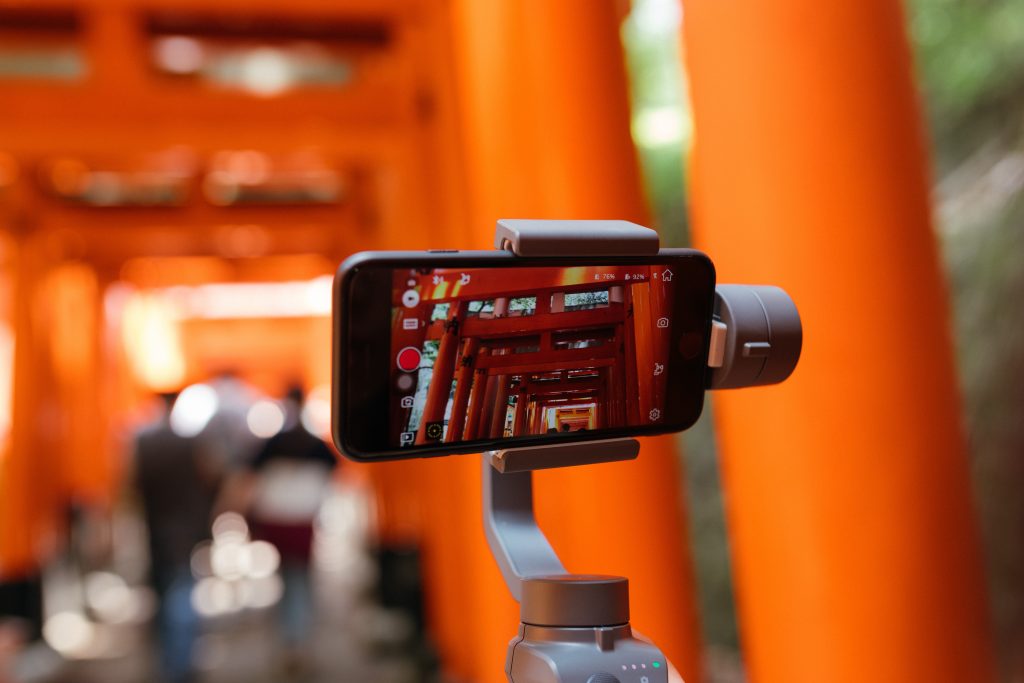 Content Oracle: Consumer Behaviour Predictions
Instant On Demand Delivery of Reliable, Quality Content
Consumers will expect the "internet" to be aware, up to date, and in front of their ephemeral content expectations on how they consume content online. Although it may seem a difficult algorithm to define, in the new age of Google page experience/core updates/anti-spam initiatives, discoverability is the first point of potential engagement with the audience.
Marketing professionals need to prove to the Google bots that they are really succeeding at delivering content that is meaningful, helpful and in short – spectacular digital experiences for the Google surfer. An online audience comes through a content funnel as a Google customer referral, so Google wants audiences to E-A-T up quality content by serving higher search rankings for brands that offer Expertise, Authority and Trust throughout their content offerings.
Understanding the Motivation and Intent of the Consumer
Online content audiences are all there for different and varied reasons, they all care about different things, and their online time is precious. Therefore, understanding what people are spending their time searching for online, and why, is essential in planning and crafting engaging content that opens up an emotional connection between the consumer and the brand, on the digital channels they prefer.
Intelligence breeds intelligence (and ROI)
Data and statistics are only one small slice of the bigger content strategy picture and it would be a wise move in 2022 to use data that is not outdated in internet terms, that is, using data that is now! Last year's and even last month's figures will not accurately reflect your audience's consumer trends in the new age internet marketplace. Marketers need to be innovative in their approach to identifying the current consumer behaviour "in-the-moment" and create content plans that will adapt and be dynamic and flexible, to accommodate rapid movement of audience trends on the internet.
Search Engine Results Page (SERP) Ranking Vs Traditional SEO
Google is still the backbone of internet marketing and increasingly, Google rewards content that is helpful, insightful, and meaningful. In addition to the plethora of keyword/phrase prerequisites that owned media is expected to fulfil for the bots to score it well, SEO has grown in scope and Google has a rounded approach to assessing the quality of a website over data driven keyword stacking. SAAS (Software As A Service) startups like Surfer are capitalising on the marketing world's need for up to date Google search trend statistics so that blog articles and page content can be crafted to hit ranking targets based on what consumers are searching for and clicking on.
In addition to keywords and phrases, Google will rank how well the content on a page answers the search query by rounding out topical keywords and counting similar search terms, helpful outbound links, image quality, as well as minimum/maximum keyword volumes which are calculated individually for each search term.
Don't just tell the story, show and tell it!
The masses want to be fed! They want you to serve them content how they want to consume it. They want to not stray from their normal habits but they want to be wowed and amused. They want to be entertained! The more time people spend online the more they look for new ways to be online, and without a doubt they will have patterns of behaviour that is targeting several content types via online mediums.
Social media, online video and music streaming, blogs and podcasts, high end pre-recorded immersive digital products, lo-fi low-cost live events, augmented and virtual reality experiences, the internet has adapted to most of our human senses (I'm sure it will conquer taste and aroma eventually) and we use them all to consume digital content at any given time in any given space. The more senses the brand can engage with the viewer the deeper their emotional connection to the brand will become. We have ALL of these mediums to get a brand story to as many potential customers as possible, if there was ever a time to branch out and be experimental with your content crafting, it is in 2022.
Balance storytelling with automation and dynamic content creation
AR. VR. AI. These are the big three evolving technologies as we head to 2022. Although they've been around in various forms for some time, the potential for marketers to leverage machine learning for agile brand storytelling is only just being unlocked and defined as the software and hardware evolve around conversational and social kinetic needs. Each of these digital formats have the promise of delivering or creating content that is interwoven with the natural latent processing of the human brain, interacting with the outputs of our mortal behaviours.
Agile marketers will understand that harnessing these technologies for innovative and on-demand storytelling tactics can enhance their ability to gain consumer reach, but will use them in a meaningful and strategic way to capitalise on new and emerging audiences, without sacrificing the development of the emotional human connections that drive ROI.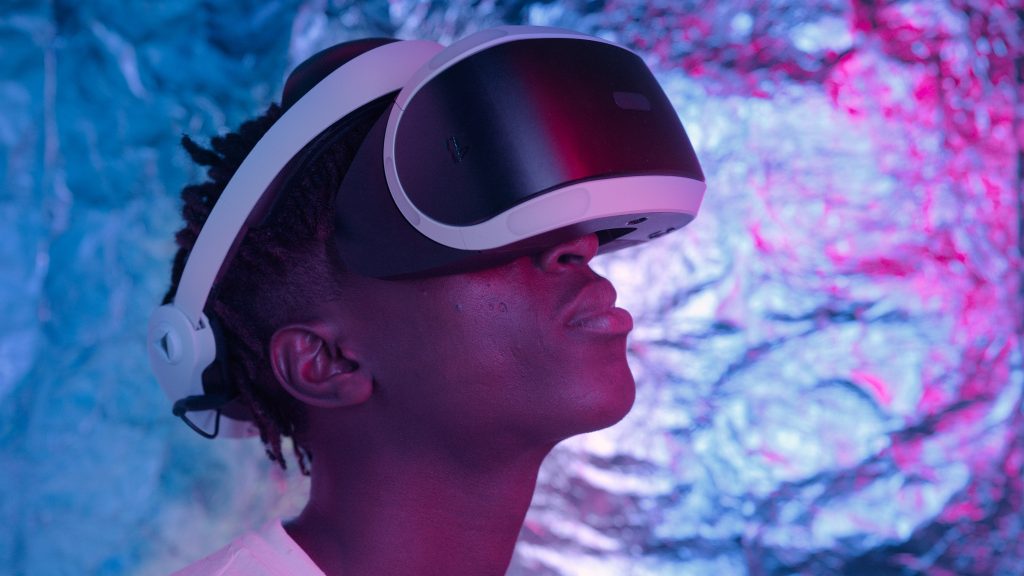 User Experience from Start to Finish
Brand content could appear anywhere on the internet to surprise and ultimately engage a viewer. From the first point of brand/consumer contact the potential customer should be led through an entertaining and emotionally engaging tunnel of brand awareness and learning that leads the customer to the goal you hope they will kick at the end of the journey. It will literally take that potential customer seconds to disengage if they encounter confusion or discombobulation during their journey. They will also choose to cut the learning journey short if they can see the goal in sight easily and are ready to shoot!
Account Based Marketing (ABM) funnels need to integrate and merge with content creation to allow you the best return on your marketing investment so that at any point in the brand journey, a potential customer will not lose interest in your story, or worse, have potential empathy turn to disdain. From native advertising and popup banners to account sign up, the customer should only encounter the best presentation of the brand and feel helped and nurtured as they are led to the transaction or sales touch-point, and the email campaigns beyond!
Tips for Creating 2022 Content
✖️ Integrate technology for seamless and exceptional real time storytelling that is on trend, has an appropriate lifecycle and is offered in snackable formats.
✖️ Invest in AR, VR, Gamification, Audio, Videos and any tool that you can make interactive, it builds trust and emotional connections via the human senses. A social media post is a basic form of interaction with an audience, so it can be as simple as that, but try to mix them in with other experiential innovations.
✖️ Focus every piece of content (including Ads) on creating a cohesive story that encourages brand empathy, excitement, or interactivity. It will be more memorable amongst the bombardment of information on the internet, and will form the basis of brand loyalty.
✖️ Data and insights are still your best friend! Find what consumers in your vertical are doing right now and create a content strategy that can be dynamic and mobile without compromising key business messaging.
✖️ Assess your strategy as you go and don't be afraid of Plan B. Step through each customer journey to be completely confident that there are no content gaps or disunity where a potential customer may encounter confusion or frustration.
✖️ Use Google keyword search data and analytics to identify consumer search behaviours and platform each piece of content from their basic instinct to "Google it".
✖️ Constantly evaluate your marketing tech stack to identify tools that are no longer trending or are not working in harmony with each other.
✖️ Employ data driven creatives, up-skill your team or consider finding an SEO agency. This will augment and validate creative that is developed for specific business outcomes. There is nothing better than trusting an idea with someone who knows how to create for purpose and has the confidence that it will snag viewers. Inbound data is the key to understanding the habits of your consumers while they interact with your paid and owned media.
✖️ SERPs SERPs SERPs – learn them, keep up-to-date with them and treat them as your Bible for effective Google results.
✖️ The social media influencer is here to stay and will be a permanent fixture in marketing teams for some types of brand stories! Let them make content for you.
✖️ Most importantly, trust is one of the most practical and organic techniques companies can rely on as a solution to campaign conversion. The digital commerce industry by nature collects sensitive consumer data so tight cookie collection notices and privacy policies are not only relevant, they offer a visual, textual, and legal format that shows the brand cares about their customers protection, fosters honesty, and opens a pathway to enhance the connection between the brand and the viewer.