When it comes to running a marketing campaign, sometimes even the greatest of marketing greats can't always get it right the first time. We'd hate to break it to you, but unfortunately, no amount of research or experience will always guarantee success. It's not all doom and gloom however, and one saving grace, is without a doubt, A/B testing.
What is A/B testing?
A/B testing is a powerful optimisation tool in the marketers toolbox, and while it's been around for a while, it's not one to sleep on. Coined as a tried and tested marketing technique, you'll want to know a thing or two about this one!
As marketers, it goes without saying that we're pretty good at EDM's, copywriting, landing pages and killer call-to-actions. After all, it really is our bread and butter.
And while we're pretty clever people, one thing we can confidently accept defeat on, is mind reading. As much as we'd sometimes like, there's no crystal ball in sight, no manifestation sessions, and unfortunately no tarot cards within arm reach.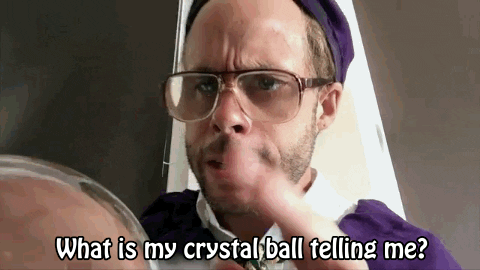 This means that when it comes to creating campaigns, making blanket assumptions based on what we think your audience will engage with is a sure-fire way to blow both your budget and your time. Think about it – imagine spending your entire budget on a campaign that doesn't speak to the wants and needs of your target audience? You'd be left with an empty pocket, a bruised ego and an unsuccessful campaign (and no one wants that).
A/B Testing in action
So what's the closest thing we have to crystal ball then? (Spoiler alert: if you haven't caught on already, it's A/B testing of course!). As the name suggests, A/B testing is a process where your audience is split into two groups, and served two variations of the same campaign. This provides an unbiased and accurate insight into what elements work best in achieving the desired outcome (clicks, conversions and all the good stuff).

In a nutshell, it takes the guesswork out of running a campaign and improving your overall return on investment – A no brainer if you ask us!
What can you A/B test?
So what are some things you can test? The answer is pretty much anything and everything! Like many things in marketing however, we aren't suggesting you go hell for leather, testing every detail of your campaign or website for example. Don't overcomplicate it. You should be narrowing your focus to the variables which will yield the greatest impact on your marketing results.
Some of our top variations we will routinely test include:
1. User experience features such as the placement and ordering of certain features on your website
2. Design features such as the colour of your call-to-action buttons
3. Email features such as the subject line, emojis, images, delivery time and buttons
When A/B testing is done consistently and for a long enough time (we recommend testing over a two week period) not only will you gain a better grasp of your target audience, but will also stay ahead of the game with ever changing trends. If that doesn't scream crystal ball, we don't know what will!
With so many benefits of A/B testing your campaigns, you would be doing yourself and your brand a disservice to neglect this marketing must-have!
A shared goal between all marketers is optimisation success, and being well versed in A/B testing will certainly work in your favour when it comes to achieving this.
If you are yet to try A/B testing, get in contact with us to get started. We are here to help!